Bunny ears officially made their big entrance in the world of fashion. Marc Jacobs introduced us the bunny ears in his fall 09 collection, and it made a pretty big impact. They were quickly the talk of the town. When people asked why ? Marc Jacobs explained: "There's a girl who works for us, Lucy, she's on the design team, and Adrian, one of the boys, was tying a little bit of fabric around and it reminded me of bunny. We were thinking of all these different things like can-can dancers, and I saw this piece of fabric wrapped around Lucy's head and said, 'Bunny ears, that's what we need to finish this look.' [...]. I like the kind of Playboy, French coquette aspect to it." It's a great way to spice up an outfit that you think is boring. I'm not a big fan of the ears on Madonna but for the rest I think it's fabulous. I love it when designers are not affraid of doing quirky stuff like this.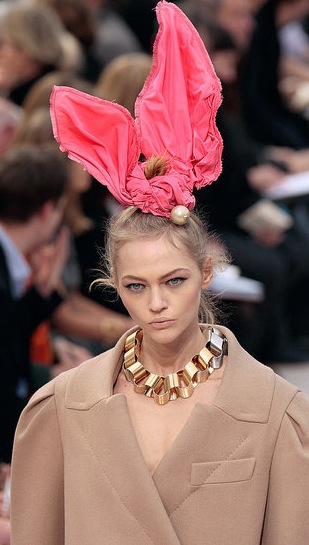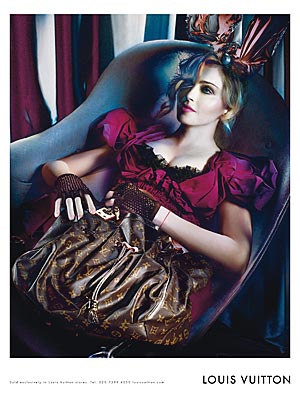 Mary-Kate and Ashley are also following the trend in style wearing those laced bunny ears below by Maison Michel.
Lady GaGa is a fan too


Morgane Dubled for Jalouse, September 2009




Delfina Fendi




Hana Soukupova wearing ears by Lola Hats


Skye Stracke in Marie Claire
Me
Some might say this animal ears trend is ridiculous but I personally love it. We need more silliness in this world or else it would be too boring.
Fun is Fun, if you like it, Do it !