Today one of the first thing I learned in the morning was the devasting news about Alexander McQueen's death. I was in shock..The Fashion world has lost one of the most innovative designer. Everyone will always remember all of his his fabulous designs (Especially the Armadillo shoes) and his genius.
"I found his work very interesting and never banal. There was always some attraction to death, his designs were sometimes dehumanized" -- Chanel designer Karl Lagerfeld.
"Today, the fashion industry has lost a true great. An icon of all time. He made all he touched beautiful and will be desperately missed" -- Victoria Beckham.
"At one level he was a master of the fantastic, creating astounding fashion shows that mixed design, technology and performance and on another he was a modern day genius whose gothic aesthetic was adopted by women the world over" -- Vogue UK editor Alexandra Shulman.
"Alexander McQueen's death is a terrible loss. It is horrifying to know that he was in that much pain. Alexander's talent was immense and full of poetry ... he was a REAL IMPORTANT designer who will stay immortal in the history of Fashion" -- Diane von Furstenberg,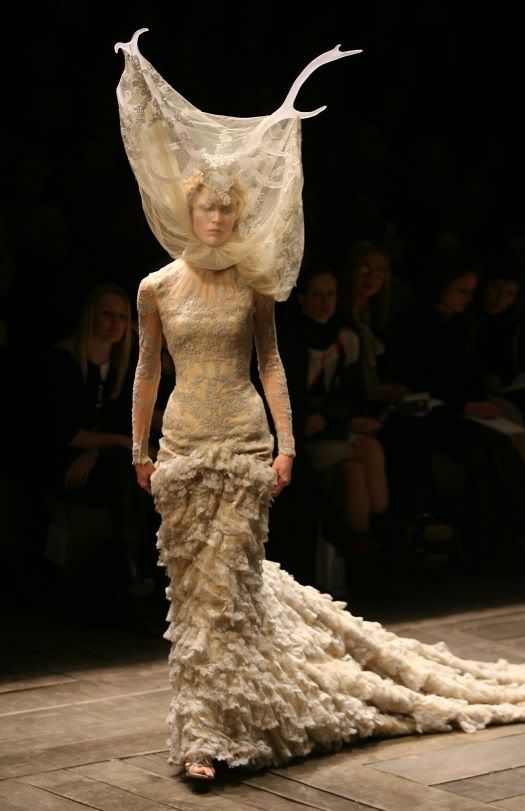 Source:
fashionising.com
reuters.com